Oak Timber
Dimensions:
from 60 x 60 mm to approx. 400 x 400 mm according to your requirements

Lengths:
2,50 m to 10,00 m possibly also longer

Class of Cutting:
A/S-cut
S-cut

Category of Cutting:
- one ex log
- two or more ex log
- side boards

Type of Wood:
- oak from German planting areas

Finishing:
- surface drying (approx. 2 week in kiln-drying chamber)
- drying to appox. 20 – 25 % marginal humidity
- kiln-drying to 8 to 10 % hunidity (stem wood)
- planing / corrugation
- exact cut in length
- pointing (with end-trimmer)
- LS 10 sorting
- practically sapwood sorting
- packages vertical and horizontal laths for roundly ventilation of the goods
- equipped with wriggle nails

Standard Dimensions:
German Oak Timber out of environmentally sustainable forest industry and plantings which are cultivated accoridng to the rules of the PEFC System, cutting class S, construction timber quality, fresh, including sound sapwood, raw, calculated on raw measure


| | | | | | | | |
| --- | --- | --- | --- | --- | --- | --- | --- |
| | 2,00 m | 2,50 mm | 3,00 m | 3,50 m | 4,00mm | 4,50 m | 5,00 m |
| 80 x 80 mm | | | | | | | |
| 80 x 100 mm | | | | | | | |
| 100 x 100 mm | | | | | | | |
| 100 x 120 mm | | | | | | | |
| 100 x 140 mm | | | | | | | |
| 100 x 160 mm | | | | | | | |
| 100 x 180 mm | | | | | | | |
| 120 x 120 mm | | | | | | | |
| 120 x 140 mm | | | | | | | |
| 120 x 160 mm | | | | | | | |
| 120 x 180 mm | | | | | | | |
| 140 x 140 mm | | | | | | | |
| 140 x 160 mm | | | | | | | |
| 160 x 160 mm | | | | | | | |
| 160 x 180 mm | | | | | | | |
| 180 x 180 mm | | | | | | | |
| 200 x 200 mm | | | | | | | |
German Oak Planks out of environmentally sustainable forest industry and plantings which are cultivated accoridng to the rules of the PEFC System, cutting class S, construction timber quality, fresh, including sound sapwood, raw, calculated on raw measure


Width 100 to 200 mm prices/cbm


| | | | | |
| --- | --- | --- | --- | --- |
| height of planks | 2,50 m | 3,00 m | 4,00 m | 5,00 m |
| 40 mm | | | | |
| 50 mm | | | | |
| 60 mm | | | | |
| 70 mm | | | | |
| 80 mm | | | | |


The planks can also be corrugated etc.

Example: Goods which were layed in 2010.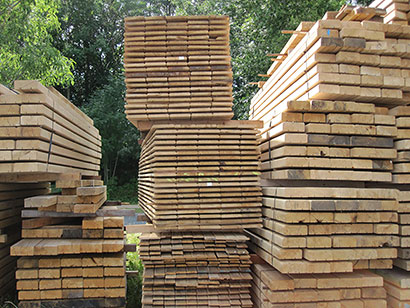 2010 after constructio
2016 6 years later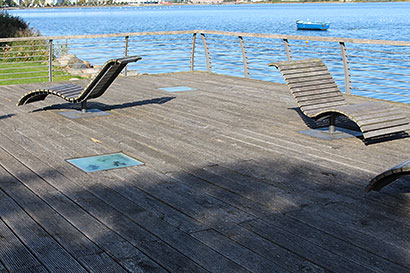 Oak stem wood, kiln-dried to 8 -10 % humidity, several qualities and lengths, to be clarified,
for example 52 mm.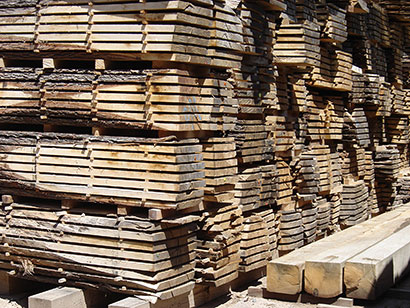 Not all classes of cutting, dimensions, lengths and finishings are possible.